How do i start the ASO (Chapter Four)?
When you launch an app you're proud of, expect countless users to download it in stores, and the results tend to disappoint you. This is because you don't have the tips for app store optimization.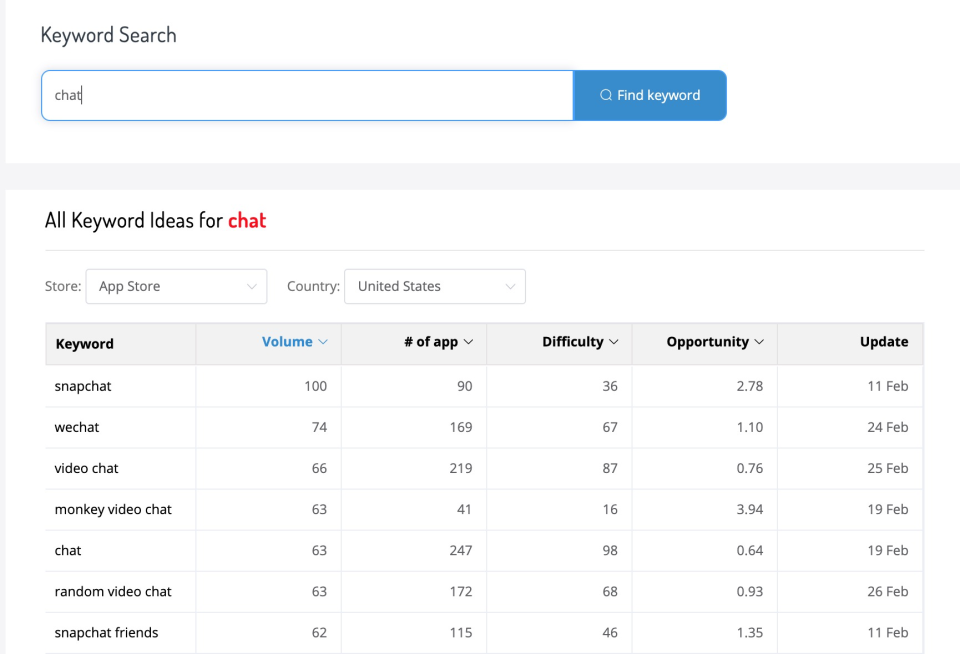 Here's an excerpt from tips 31-35:
App Conversion Rates – The Impact
App Conversion Rates – Page View CR
App Conversion Rates – Download CR
App Size
App Pricing – Free with In-App Purchases
Though Game Center app is removed since iOS 10, the Game Center service is still available. If you have an iOS game, you can make use of these Game Center features:
Leaderboard
Achievements
Challenges
Saving Games
Matchmaking for multiplayer games
These features improve your game's virality and user retention in many ways.
Statistics show that there is a high correlation between high ratings and app update frequency. In fact, releasing regular updates has many benefits. It improves user loyalty and keeps an app top of mind because your app will show up in the updates list in the app stores. Apple and Google also like to see app updates because they show you're committed to the app and that it's still being maintained.
For these top iOS apps, the average was about 30 days between updates. I'd recommend at least an update a month, and up to once a week.
Don't forget to use push notifications to alert users to new app updates. They have a big impact on your update downloads. Ideally, you should only send notifications to the users who haven't downloaded your latest version. In case you can't distinguish who have and who haven't, you should word your message carefully to avoid the confusion.
Hey! Have you checked for updates in the App Store recently?
Updates! Are all your apps up to date? Check the Updates button in the App Store.
Of course, you shouldn't do an update just for the sake of doing an update. Your updates should always improve your app in some ways, either by bug fixings or enhancements.
If you wonder what are the differences between Apple App Store and Google Play on App Store Optimization, here is a great summary: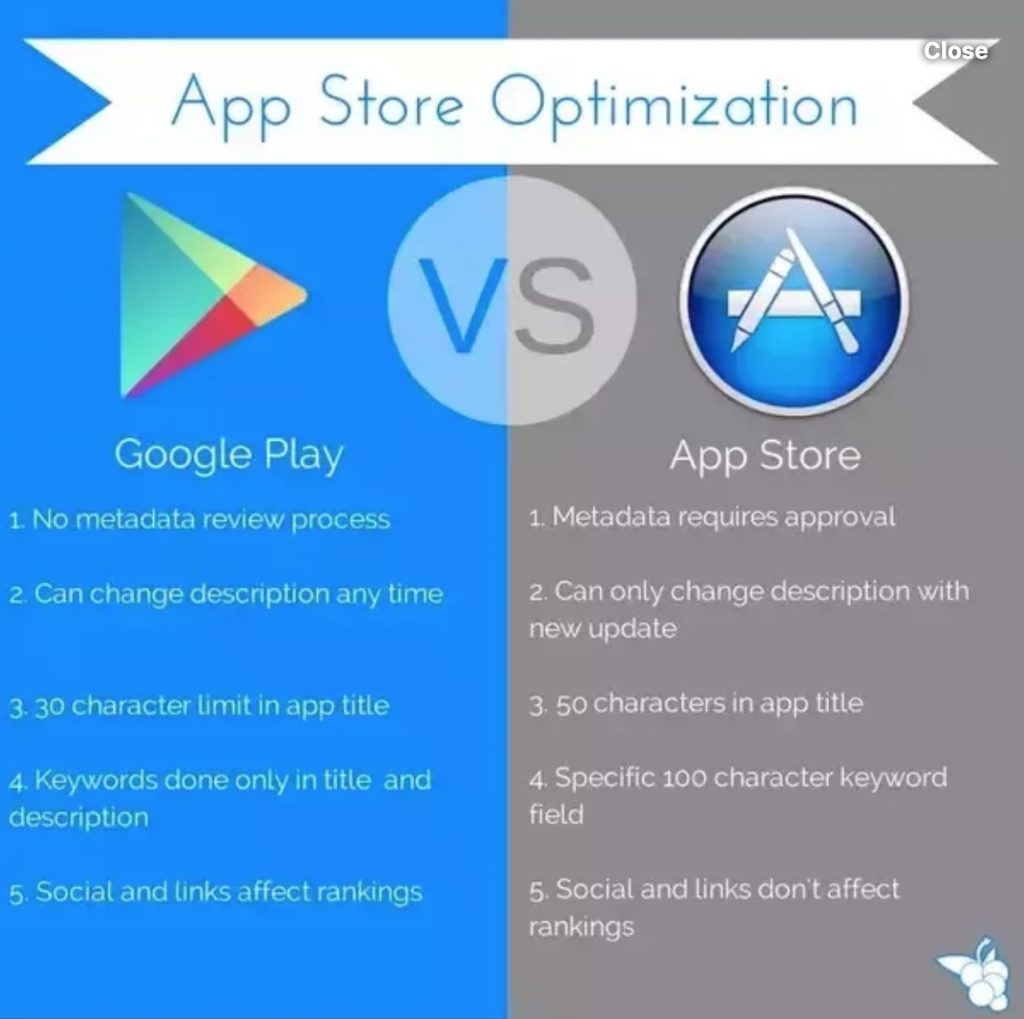 Here is a cool infographic produced by Y Media Labs. It sums up the most important points about App Store Optimization.
63% of all apps downloaded and used in the App Store are found by users browsing for apps
Do market research to figure out exactly who can benefit the most from using your app
To help your ASO, your Keyword should be in the title
Apps that used keywords in their titles on average ranked 10.3% higher in the App Store than those that didn't
Wait a bullet list of your app's biggest features to create a persuasivve app description
Design your app icon to be unique, so that it grabs users' attention immediately
Your first three screen shots are going to be your visual selling points to customers since Apple only shows these three in the gallery
Only 31% of the world's total app revenue came from North America, but 41% came from Asia, and 23% came from Europe
Use app indexing to drive traffic from SERPs right to your app's product page in the App Store
Keep monitoring ASO and regularly tweak it over a length of time to keep it optimized
The more positive reviews and ratings you get, the more your app is going to show up high in the search results
After you have published the changes, keep an eye on the keyword rankings. The rankings change right after you published the new version. Target to make your app rank within top 10 of all keywords. If your new keywords are too hard to rank, you might have to replace them with your old keywords.
Review your app store optimization every three weeks or four because that is when big trends change. Don't give up if the results of first few optimizations are not turning out well. App marketing takes time and App Store Optimization needs many observations to master.
PS. If you are too busy to try out all these tips, just use this app store optimization tool. In less than 30 seconds, it automatically checks your app using app store optimization best practices and tells you how to improve.