How To Know If Your App Has Growth Potential
Creating a phenomenal mobile application goes above and beyond writing some complicated long codes and preserving a handful of programming within those codes. Building a cutting-edge application takes a lot of time, effort, teamwork, and extensive research. You might have spent countless hours devising an idea for your app before mapping it out. There are some prerequisites to attaining success for any web or mobile application, and one of the most important is your application needs to stand by its purpose.
New technologies are becoming more about turning imagination into physical facts and reality, though, you still need to consider a lot of essential things before putting your application on display for your audience and users.
How To Know If Your App Has Potential
If you are planning to develop and launch an application for the Google Play Store or Apple Store, you should do some market research first in order to assess the potential of that application. Doing this is fundamentally essential simply for the fact that billions of web and mobile apps are being built for online App stores every single day. Your app needs to have that much growth potential to reach a vast number of audience. Let's discuss some essentials for a useful application.
Problem Solver:
We all know that good content is the king. We all use smartphones on a daily basis without missing a day. Put yourself in the shoes of users and jot down all the possible things that you expect from any web application you use in daily life. If you embark on a road journey every single day, it is likely that you use Google Street Map to find the directions to a certain location. Google Maps is one of the most functional and useful Android applications being used today.
Now the question is what makes Google Maps so much famous all around the world? The answer is obvious; it does help users with something they want. It offers free support to them on the road by showing them their current locations, the distance they need to cover from their location to their destined place, and the time it possibly takes to cover that road trip. This makes it a problem-solving application.Similarly, there are tons of ideas available nowadays where you can solve the problems of your users.
So, it's quite better if you do proper research before you invest your time, effort, and money in developing an application.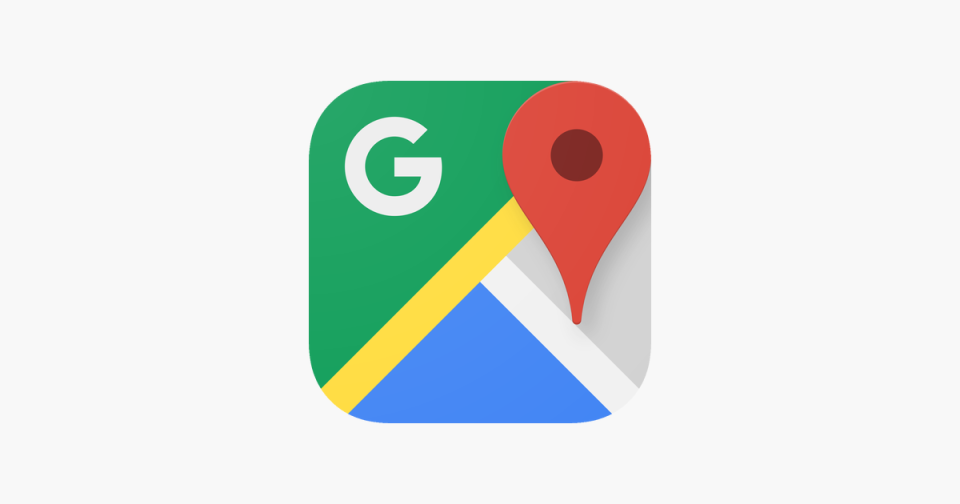 Tip: You can take help from tools like AppSimilar to get an idea of the application you need to build. The tool has a user's satisfaction score of above 97%, a massive database containing more than two million apps, and 500,000 publishers. All this data can be accessed with only a few clicks of the mouse.The most robust feature is its highly convenient interface with easy to use filters. You can get an idea of similar applications in your niche based on their daily active users, Reviews and Ratings, the total number of interactions on Facebook, the number of versions, and the release date.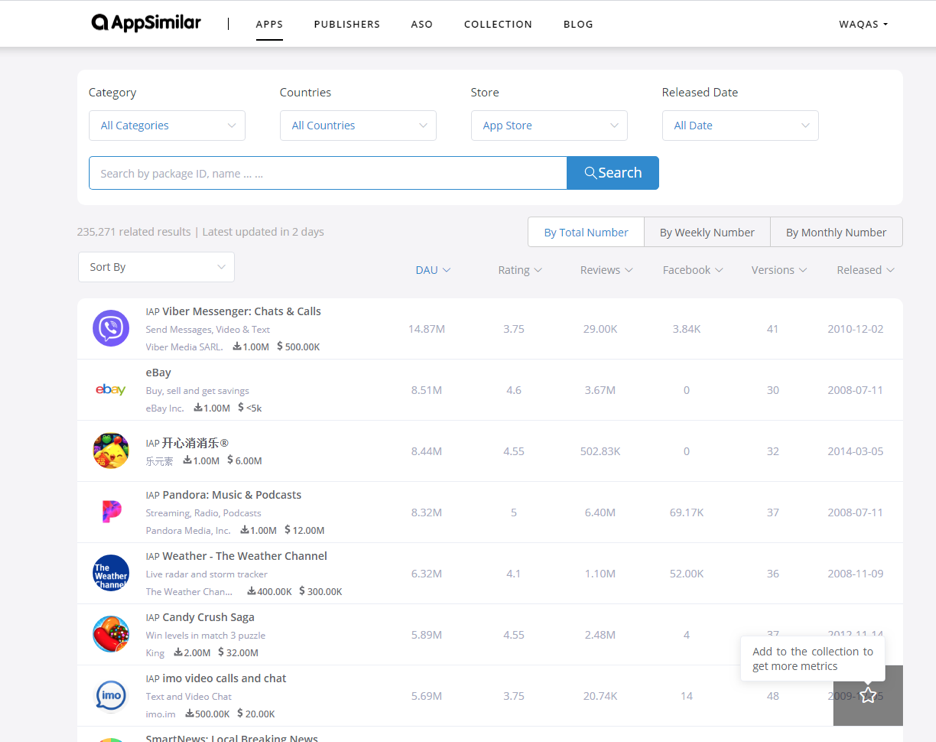 To follow an app to the fullest, you only need to add it to your collection. You can access your collections later by clicking on the collections tab from the menu.Apps from the collections can be accessed at any time for more detailed analysis. Either it's a hunt for detailed demographics charts, charts of reviews and ratings, ups and downs in the ranking, or the analysis of the keywords. All this is available for the apps in your collection's list.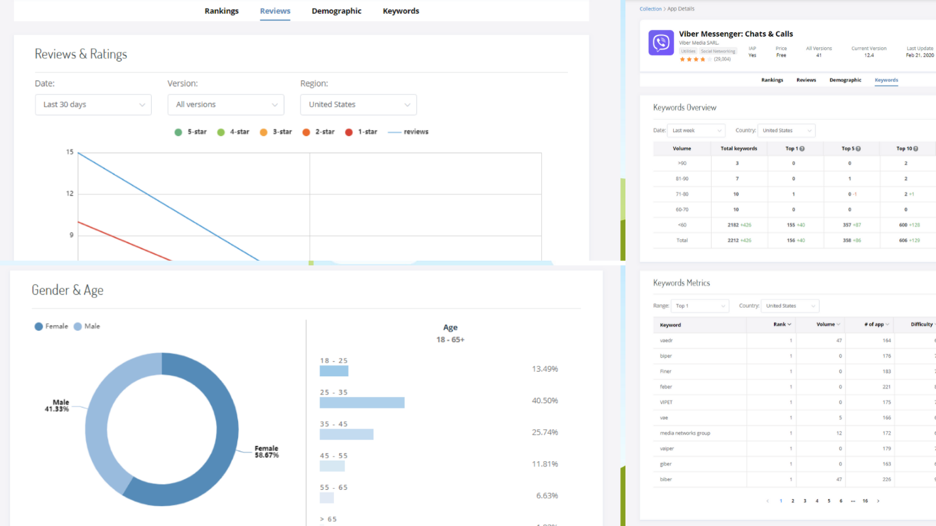 Another most significant plus of AppSimilar is that it provides you with a keywords research tool for ASO, thus giving you a chance to get higher success for your app by using the best keywords according to their matrices.
Practical yet straightforward Ideas:
Another essential for a superb application could be as simple as sharing an idea, a thought, or a plan. Mobile apps could be just like a complete website where you write down ideas for your readers.
We would love to quote an example here, there is a significant number of recipe applications available on Google App Store for Android and on the apple store for iOS, but only a few of them are famous. Why? They offer quality content, brainstorming cooking ideas, and practical recipes to their users.
Life is busy everywhere, and women rarely get the time to watch a lengthy recipe program just to learn how to cook a casserole, instead, they usually resorts to recipe applications because they get to read all the ingredients along with the instructions on one page and it takes only 3 to 4 minutes to get to learn about cooking a casserole.
So, the point is to keep it simple yet practical. You have to keep in mind that the app is giving the value that your readers are looking for.
Creative and Intuitive:
Your application must be friendly, creative, and intuitive in order to get good response and exposure from the market. You have got to come up with the ideas. There was a time when you had to buy travel magazines to know more about restaurants and particular places.
There used to be a lengthy tour guide written and published for people who love to travel all around the globe. Now we have Google Earth, not only can we visit a country of our choice virtually but also view images and 3D photos of famous restaurants, pubs, motels, and hotels. We can even see how Antarctica looks without having to visit it physically.
Google also broadcasts satellite images to give you an idea of how a particular state or city looks, thus to keep it short; you can understand that it is really a brainstorming idea to develop an application that can necessarily help the users in any way possible.
Put in a lot of conjecture into making your application because it would only grab the attention of millions if it has an x-factor, aka something different than the rest to stand out. Be creative when you come up with an idea. There was a general survey done on how many applications are launched daily and how many users keep them on their phones. The reports clearly showed that consumers/users keep only two of every nine applications they install.
It is substantial that you analyze your application before putting it out there first and do a mockup to see if it has all the features needed to make it successful. A great mockup would help you brush up on any shortcomings and pitfalls ahead of time.
Friendly Interface:
Your application must have a friendly interface with ease of usage. If you are targeting a specific age group, your interface has to accommodate the users of that group. For instance, a mobile application for kids ranging from 9-10 has to be built with colorful features and buttons.
Do not make your interface annoying; for example, many developers are building applications just for making money. They bombard their users with ads every second to infuriate their users, which leaves a very negative impact on the user's experience.
If you plan to show ads on your application, you have got to do it in a modest way, or else your audience will decline faster than you could ever imagine. Let's consider Viber as an example. Viber is one of the famous mobile messenger application with more than 14.87M daily active users, according to AppSimilar. The reason is its friendly interface and ease for the users.
Smooth Development:
Another fundamental for a great application is to keep it free of bugs and crashes. Make sure that it can work on all versions of the Android/IOS systems. Run a thorough check before you plan out for its marketing and submission. Take a close look at the most common bugs and have it tested to be sure that it can work smoothly without zero downtime.
You can even consider hiring a testing team or a group of volunteers to test the app in the beta phase. This will not only help you in finding the bugs but those users can also provide you with great ideas about adding some new functions. If your app contains a lot of bugs or sparse coding in the backend, likely, it'll not be getting any recommendations.
Usually, users don't download the app again if they find it full of bugs in the first place. So, be sure to make a positive first impression.
Better Content Writing:
Many users read the description and features before they install an application. Be sure to write a catchy description for the app stores or on your website. Your copy-writing for the headings and description is the first thing that users will look at.
Some applications are powerfully built in the backend with tons of useful features, but they don't get famous because of a poor app store's description.Try to include every little detail and do proper ASO before writing the content for the app store.
A very efficient tool that can be used for App store optimization is AppSimilar. Use this tool to find focus keywords and related keywords for your mobile app but take care not to overdo it; otherwise, you can be caught by keywords stuffing penalty. So, if you feel that your app is great, show it through your writing. You can hire someone to write for you if you believe that you can't write it yourself. An app with exceptional content surely has immense growth potential.
Marketing Strategy:
No matter how good your app is and how much effort you have poured in writing the best content for it, it will not hit the skies without a proper marketing strategy in today's competitive world. Your app needs an appropriate plan of marketing to reach the maximum number of people. You should focus on your marketing efforts on a very serious note. One way to do so is to have a look at your competitors and how they are doing so.
You can use tools like BigSpy or SocialPeta according to the size of your requirements. Another way is to look for success stories of the most popular players. As an example let's consider the success story of Bigpay. The money app ran a campaign on Facebook and Instagram using a combination of photo and video ads. Their team conducted experiments with both image and video ads separately, concluding that a combination of photo and video ads worked best for them. The results were a marvelous 75% increase in app installs, 2X lower cost per install, and a 29% lift in incremental top-ups.
So to conclude it here, a proper marketing strategy is one of the very crucial things that are required to get massive success for your mobile application.
We hope that this article has provided you with valuable suggestions and parameters to know that if your app has growth potential. If you've any queries, you can ask in the comments section. We are looking forward to hearing from you.