How do i start the ASO (Chapter Two)?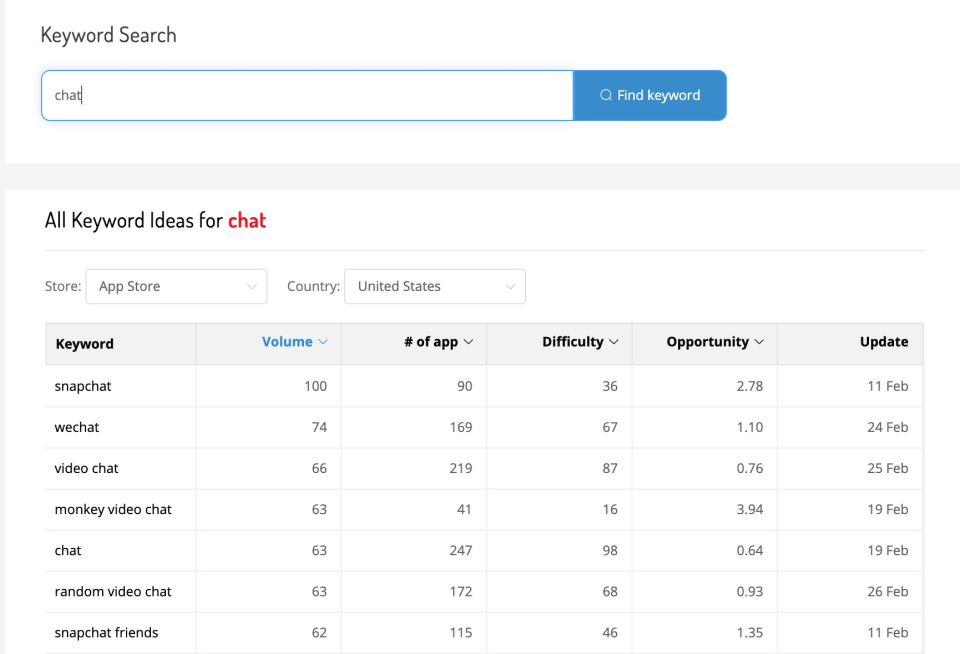 When you launch an app you're proud of, expect countless users to download it in stores, and the results tend to disappoint you. This is because you don't have the tips for app store optimization.
Here's an excerpt from tips 11-20:
App Store Keyword Optimization
App Screenshots
App Preview Video
App Store Ratings – The Impact
App Store Ratings – Getting Five-Star Ratings
App Store Ratings – Reply To Reviews
App Store Ratings – One-Star Reviews
App Localization Strategy
App Localization – Best Countries For Your App
App Localization – Top Countries By Revenue
You can view keyword metrics from AppSimilar and apply these data conclusions to your keyword metadata.
For Android developers: Google Play does not have keyword metadata. Instead, Google extracts keywords from your description as your Store keywords. Include keywords in descriptions in natural and reasonable sentences. Keep in mind that the keywords in the First Screen section (the first few lines) have more weight than the rest of the description copies in the Google Rank algorithm, so remember to put the main Store keywords in this section.
According to StoreMaven, 60 percent of users don't view more than two screenshots. Two good pictures can increase your conversion by 25%.
To make great screenshots, make sure that each screenshot tells you a message about your app. The most important messages are displayed in the first two screenshots. The best apps use all five screenshot slots to impress their users, and you should do the same.
Adding a short caption text to a screenshot will help, but make sure its background is clean. And always try to create a positive impression in the hearts of the audience.
Avoid logging in, registering, purchasing forms, ads or even "welcome" screens in screenshots. Take advantage of screenshots to tell your users why they should like your app.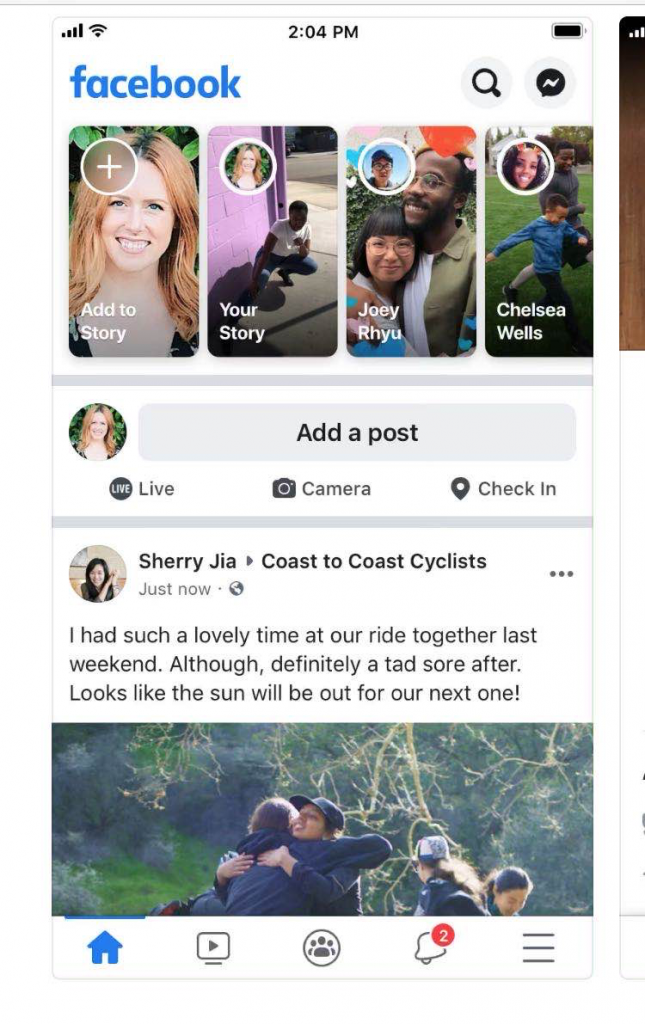 According to statistics, making videos can be difficult, but you can increase the installation rate by more than 23%. Don't forget to use the premium poster frame (iOS)/feature image (Google Play). This graphic has a big impact on whether visitors will watch your video.
Here are the tips for video production:
Get the audience's attention in the first 5 seconds
Focus on the best features, not all
Your video should make sense even if you turn off sound
Including call-to-call language
Ratings and reviews can have a big impact on your app downloads. You need an average rating of 4 stars or more. Otherwise, less than 50% of users are willing to download your app.
AppSimilar offers review and rating tracking. Apple Store distinguish reviews and ratings by region, Google Play distinguish reviews and ratings by language
How do I get more five-star reviews for your application?
Delay the request for a score until constructive feedback may occur. For example, ask users when to complete a subscription, complete a game task, and so on. When the time comes, ask well, don't beg.
What does that mean? The Circa News application is a good example. Each major release receives a 90% five-star rating. The key is to encourage satisfied users to leave positive comments and deflect negative comments by using the Send Feedback option.
Remember to reply the app reviews and feedback! Only the ones who care about your app will spend the time to leave a comment. Show them you care about them as well! This is a great way to let the visitors know that the developer is active too.
For Google Play, there is a "Reply to a review" option in Developer Console for you to do just that.
For Apple App Store, you can also do this since iOS 10.3 release in March 2017.
On iTunes Connect, go to 'My Apps > Choose your app > Activity > Ratings and Reviews'.
There you can see the "Reply" option in each of the reviews.
Don't treat one-star reviews as your enemy. Read the one-star review slyly, try to understand why users are complaining about your app, and consider what you need to do to turn it into a five-star review. This thought-thinking process helps you improve your application from a user perspective. Also, fix all serious errors, crashes, and performance issues.
Eventually, you'll get more, better app reviews down to creating great apps that users love. Listen, improve your app, and then repeat until you reach the app store's highest rating.
App localization gives you a wider audience to download your mobile app. But localizing the entire application into multiple languages can be a daunting task.
Before you fully localize the entire application, consider localizing the application list. This means translating your app name, keywords, screenshots, etc.
Now you know the strategy, but which countries should you start first?
If your app is already available in more than one country, you can use app analytics to find out the top countries by your app downloads. Check the official languages of the top five countries, and localize your app listing if you haven't done so.
Depending on your priority, you can also do the same using top countries by revenue, ARPU, conversion rate, active devices or retention.
Another approach is to localize your app listing for the top countries by downloads and/or revenue. According to AppSimilar.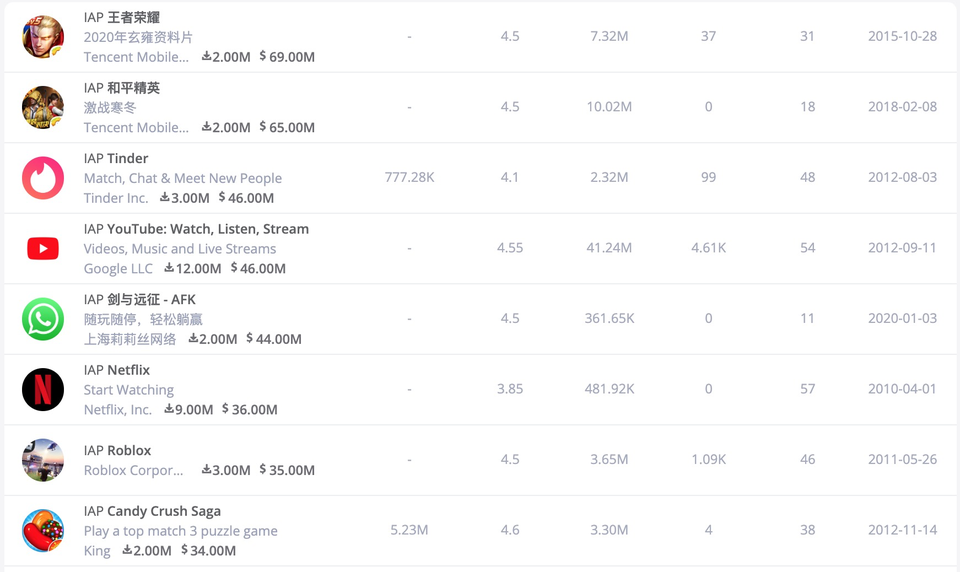 Again, check the official languages of the top countries, and localize your app listing if you haven't done so.