How do i start the ASO (Chapter Three)?
When you launch an app you're proud of, expect countless users to download it in stores, and the results tend to disappoint you. This is because you don't have the tips for app store optimization.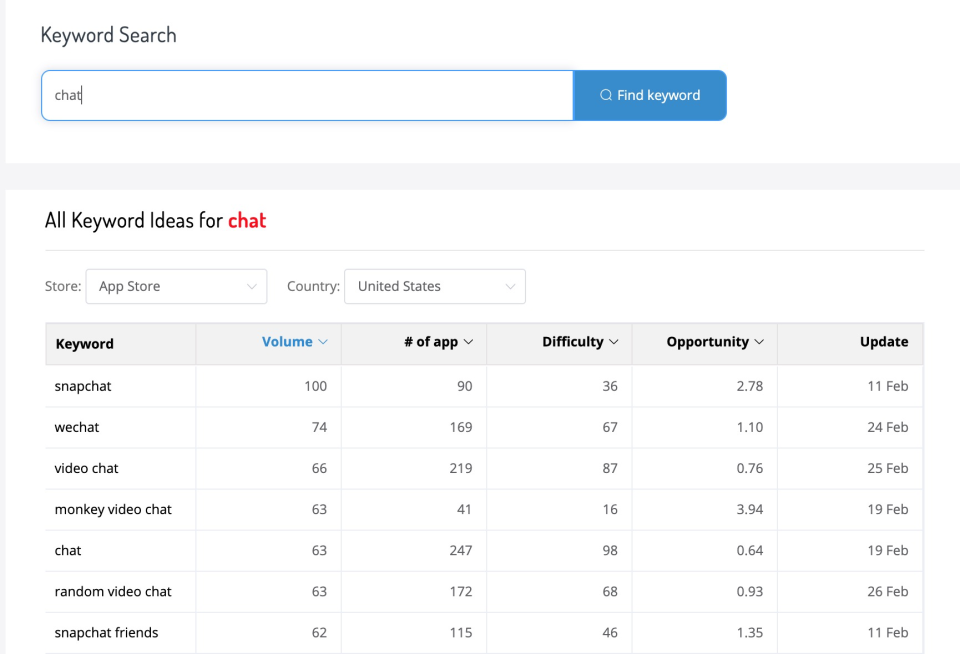 Here's an excerpt from tips 21-30:
App Conversion Rates – The Impact
App Conversion Rates – Page View CR
App Conversion Rates – Download CR
App Size
App Pricing – Free with In-App Purchases
App Pricing – Free with Ads
App Pricing – Paid Apps
App Compatibility – iMessage
App Compatibility – Apple Watch
App Compatibility – Family Sharing
App Conversion Rates – The Impact
First, what is conversion rates (CR)?
Let's use the analytics from Apple App Store to illustrate the concept.
In Apple iTunes Connect's App Analytics, you can find the followings:
Impressions (the number of times your app showed up in the App Store)
App Page Views (the number of visits on your app's page in the App Store)
and App Units (the number of downloads)
With these data, you can easily calculate two CRs:
Page View CR = App Page Views / Impressions x 100%
Download CR = App Units / App Page Views x 100%
To put things into perspective,
The page view CR is the percentage of people who see your app from search results, rank lists, or featured app lists, and then tap the icon to check out your app.
The download CR is the percentage of people who visits your app page and then downloads your app.
These two CRs can be presented along with impressions, app page views, and app units in a diagram called Conversion Funnel in app marketing.
Why is conversion rate such a big deal?
There are mainly three reasons.
1. CR is a strong quantitative indicator of App Store Optimization effectiveness
Keyword ranking and number of downloads are not the best metrics to measure the performance of App Store Optimization. There are many external factors that can influence those two metrics. For example, a big competing publisher may publish a hugely popular app and shift the apps in the keyword ranking by a margin (e.g. The impact of Pokemon Go and related apps on the keyword "Pokemon" and "Go"). Or you run App Store Optimization and an advertisement campaign at the same time and the number of the downloads become not purely organic.
On the other hand, CRs are independent of market competition nor the source of traffic. They give you the true picture of App Store Optimization effectiveness.
2. CR reflects the likelihood of getting ranked
CR is a natural ranking signal in app store search. If lots of people search certain keywords, click on the same search result, and download the same app, Google Play and the App Store should receive a strong message:
"Users want to see this app!"
and place the app in a dominant spot (i.e. rank or featured list).
It's just simple math: if you double your CR, you cut your advertising cost by half for the same amount of downloads. For the same reason, if you haven't optimized your CR, don't spend big bucks on advertising campaigns! You would be wasting your money.
Just a side story: some ranking manipulation farms even go far and take advantage of this. They offer keyword-rank-manipulation service. They boost the ranking of an app by "searching" the app by specific keywords, tapping the app in the search results and download the app — the exact flow of conversion funnel.
App Conversion Rates – Page View CR
Now you know the importance of conversion rate, let's see how we can improve them.
Page View CR = App Page Views / Impressions x 100%
If Page View CR is less than 3%, you should try to improve it.
3%? Really? Yes, 3% sounds very low, but you won't believe many apps have less than 1% we have seen!
To improve Page View CR, focus on optimizing these metadata:
App name
App icon
First 2 lines of app description
First 2 screenshots (or app preview video)
App ratings
It is because the app search result only shows these pieces of information. That means they are your baits to bring users to your app page. So make good use of them!
App Conversion Rates – Download CR
Now, let's look at Download CR:
Download CR = App Units / App Page Views x 100%
If your download CR is lower than the target benchmark, you should follow all tips in this article to improve this metric.
App Size
Try to make your app smaller than 100 MB. It is because users cannot download apps that are more than 100 MB using cellular service.
So for example, if a user on a bus or a train can't download "now", it is unlikely the user will write down the name and try again X hours later when they're home.
Need some proof? This post from appfigures shows that ~98% of the top 100 free and ~62% of paid iOS and Android games can be downloaded are under 100 MB.
Do you think 100 MB is not enough for your app? Take a look at Clash of Clans. Its iOS version is just 85.3 MB.
App Pricing – Free with In-App Purchases
Making your app free can remove the friction for users to download your app. After all, what price is better than free?
If you want to make money from your free app, consider In-App Purchase (IAP) pricing model if that makes sense to your app design. IAP account for 79% of app store revenue.
App Pricing – Free with Ads
If you choose to make in-app advertising revenue, try to use native ads. They are created to fit the exact context of the app they appear on. This way, they serve as extra content for the app itself rather than a piece of promotional materials. Check out this post to see more reasons why native ads are better than traditional banner ads.
App Pricing – Paid Apps
Use a reasonable price by comparing your app price with your competing apps. Also, take reference of the price range of the top apps in your app categories.
A good starting price point to test the market is $0.99 or $1.99. Anything above $2.99 won't make you a lot of money. The exception is Minecraft Pocket Edition, which is priced at $6.99.
App Compatibility – iMessage
For iOS apps, supporting iMessage App helps your app grow viral through the user's phone contacts. You can also gain extra exposure in the App Store for iMessage.
Need ideas of how to use iMessage for your app? Check out how these 10 apps make use of iMessage integration for more ideas.
App Compatibility – Apple Watch
For iOS apps, supporting Apple Watch improves your app's customer experience and user loyalty.
But don't just copy your original app features directly to your Apple Watch app. Make good use of the Apple Watch characteristics to improve your user experience. Need inspirations? Check out these 50 best Apple Watch apps.
App Compatibility – Family Sharing
For iOS apps, Apple offers the Family Sharing opt-in for app developers. Family Sharing allows up to six family members to share app purchases on the same credit card across devices and parents to supervise their children purchases. Supporting Family Sharing means you can reach more family members and improves user loyalty.
Apple also clarifies that in-app purchases are not transferable through Family Sharing. Family members just the apps themselves. It means Family Sharing gives higher revenue potential for apps with in-app purchases.